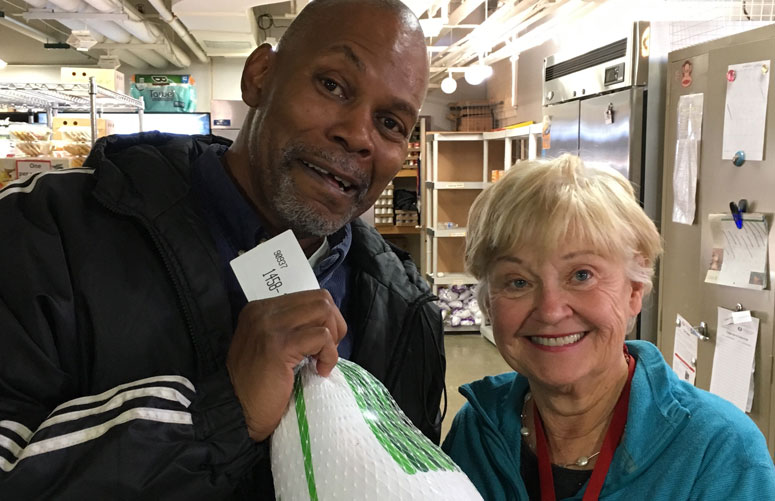 In this season of giving, HCS Family Services invites you to help us put food on the table of a hungry neighbor.
You can make a difference for those who struggle with hunger in our community. With your support, a parent can put a healthy meal on their family's table. A student can focus on learning rather than their hunger at school. A senior citizen won't have to choose between eating and paying medical bills.
To the surprise of many, hunger is an acute issue in our own backyard. Our county has the 2nd largest hungry population in Illinois. One in six northern Illinois children face hunger. Senior hunger is growing quickly.
Do you agree that everyone deserves access to healthy, nutritious foods? Help us get food to those who need it most by making a tax-deductible donation.
Our pantry attendance has grown over 40% in the last six months, so we need your support now more than ever. Your donation will support the 1,000 families from 24 local communities who use our food pantries in Hinsdale and the Anne M. Jeans Elementary School in Willowbrook.
HCS Family Services was founded in 1937 by community leaders to provide the basic necessities of life to those who needed it most. Today, we ask you to support our founders' vision with a donation to our local hunger relief work.
Together, we can do mighty things in our community. With your gift, you'll join our many community organizations, grocery food rescue partners and 400 volunteers who work so hard to end local hunger and strengthen our community.