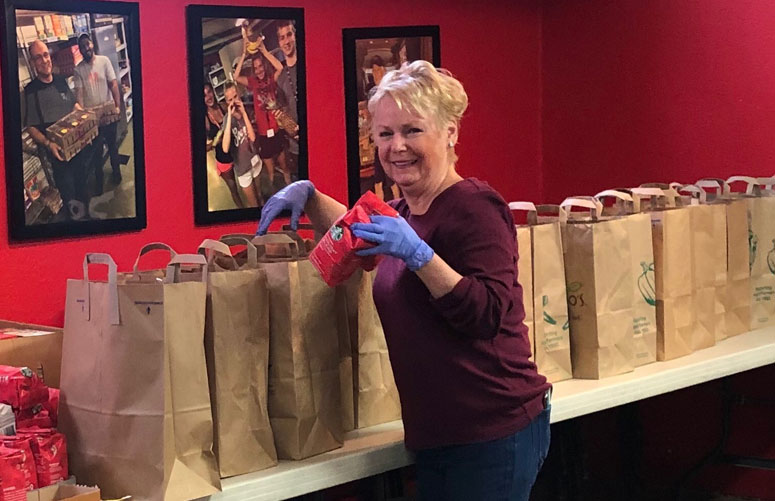 Dear Friends,
Over the last few days, many of our supporters have reached out to ask how they can help us feed our hungry neighbors during these very uncertain times.
I wanted to update you on our response to and needs because of Covid-19 (Novel Coronavirus):
Distribution Changes Implemented
We have overhauled our entire food distribution system to feed our pantry guests in the safest way possible. As of Thursday, March 12, we have temporarily suspended our "choice" grocery shopping model. To minimize group congregation and person-to-person contact, clients can receive pre-packed bags of milk, eggs, produce and non-perishables at drive-thru stations at both of our pantries during regular hours.
Need is growing
At this time of great need, we are here to serve the most vulnerable in our community. Our hungry neighbors need us more than ever.
As the coronavirus spreads, demand for food assistance is growing. As schools close, children who received school meal programs need to be fed. Working clients whose work hours have been reduced need supplemental assistance. Food cost savings can be used to cover increased medical costs for those who fall ill.
As demand for our services increases, food donation volume is dropping. Retail food donations account for over 70% of our food supply. As retailers struggle to keep food on their shelves during the virus outbreak, they have less and less stock to donate to our food pantry. It will be challenging for us to provide all the food that our community demands at this time.
At this time of great need, cash donations will have the greatest impact. HCS Family Services will use these funds to purchase the healthy food we need to keep our pantry well-stocked, and provide our hungry neighbors with the nutrition they need, especially now.
Please consider giving what you can today. We appreciate your support during these uncertain times.
We thank all the generous community members who have already supported our hunger relief cause during these trying times.
With gratitude,

Stan Cook
Executive Director
HCS Family Services